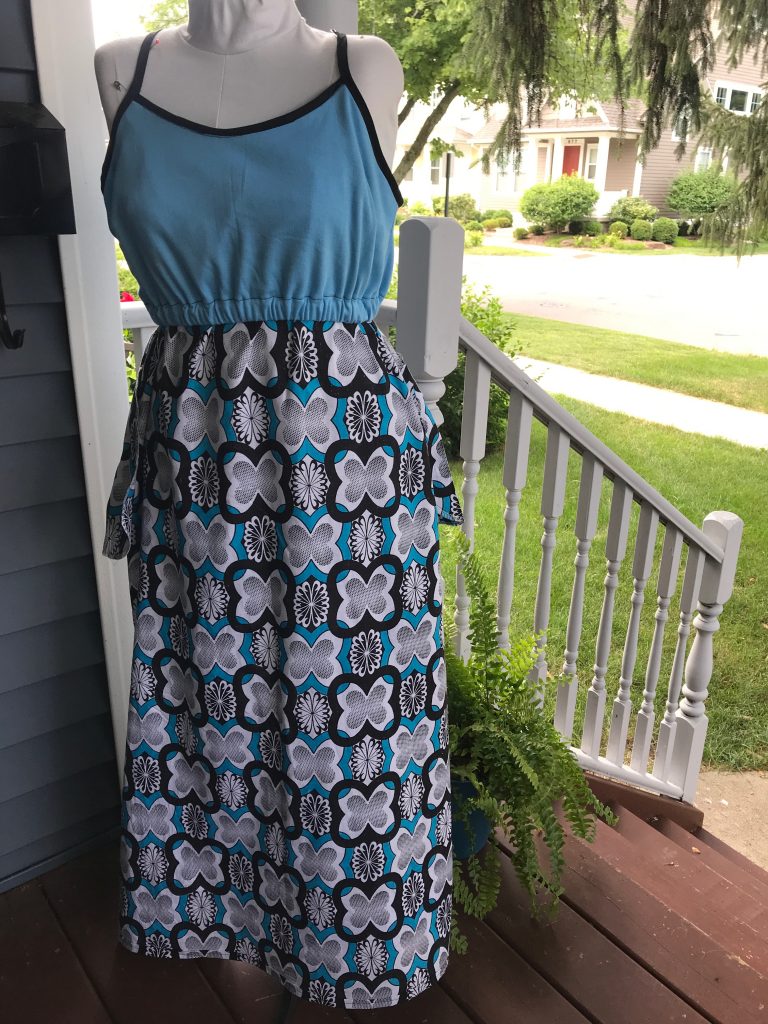 We love Maxi Dresses in the summer! But we also don't love wearing a bra in summer's heat or wearing one peeking out of the dress spaghetti straps. Fortunately, even if your dress doesn't come with an option, it's easy to add a knit shelf bra to a maxi dress (with or without molded cups sewn in.)
Mark the underbust spot on your sewing pattern by holding the pattern up, measuring from the neckline or shoulder or up from the waist mark on the pattern to your underbust. This will be your finished shelf bra length
Mark a spot 2" below this on your pattern
Trace the top of the dress front and the dress back to the line you marked. You'll trace out a copy of each of these. These will become your shelf bra.
If your dress has folded-and-stitched facings, your shelf bra will replace these facings
If your dress has applied binding, you will sandwich the shelf bra and dress wrong sides together, baste the raw edges along the top of the dress and apply the binding to both at the same time
Sew the top of the dress and the top of the shelf bra.
Fold up the shelf bra bottom band .5" and press
Fold up the shelf bra bottom band 1" and press
Stitch around the bra band, leaving an opening to insert ¾" non-roll elastic. You may also cut off the hem allowances and apply soft waistband elastic instead, stitching it directly to the raw edge of the shelf bra
If you're using a casing, measure elastic around your underbust, and subtract one inch. This is your elastic cut length
Thread elastic through the casing and pin with a safety pin. Put on the shelf bra and try the fit. The band should be snug but not too tight.
Once your shelf bra is finished, you'll apply this either as a facing, right sides together with the dress, stitch around the dress top/neckline and fold inside the dress, or you'll apply this wrong sides together to the inside of the dress, baste the top edges and apply binding to the neckline and armholes.
If you are applying this as a facing, you can use the facing instructions for your dress OR apply the facing to the neckline only, then turn/press under both the armholes on the dress and the facing and stitch together. If you choose the latter, you'll finish both the armhole edges at the same time.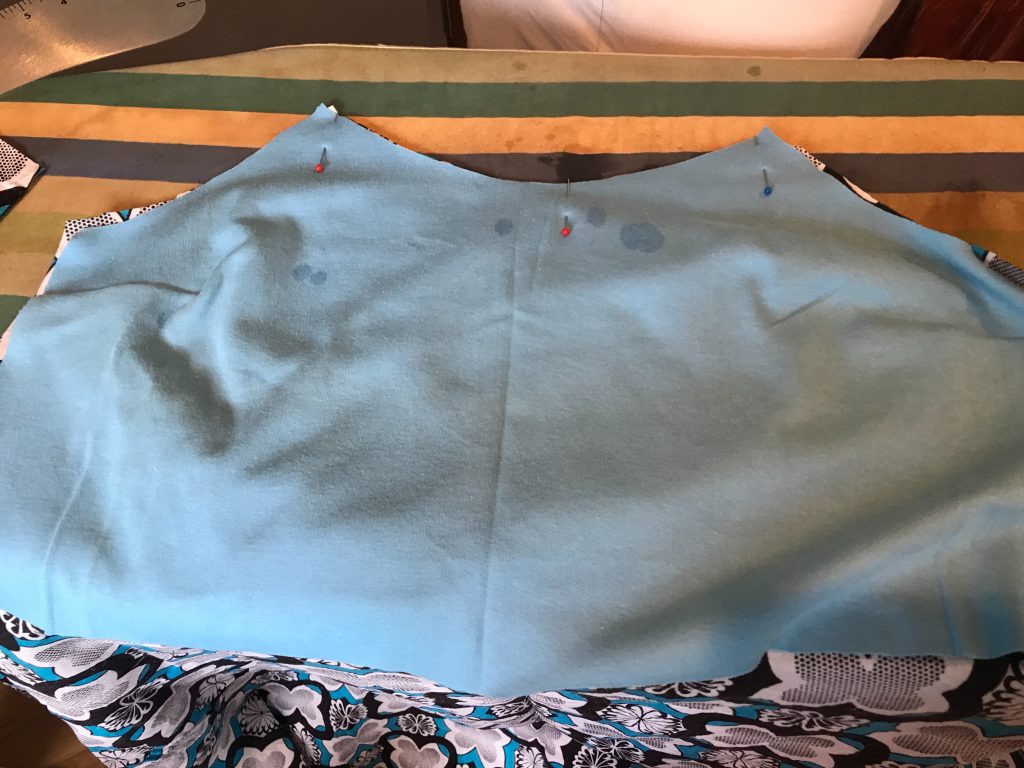 I've used the Greenstyle creations maxi dress with bias binding.