In your laundry room!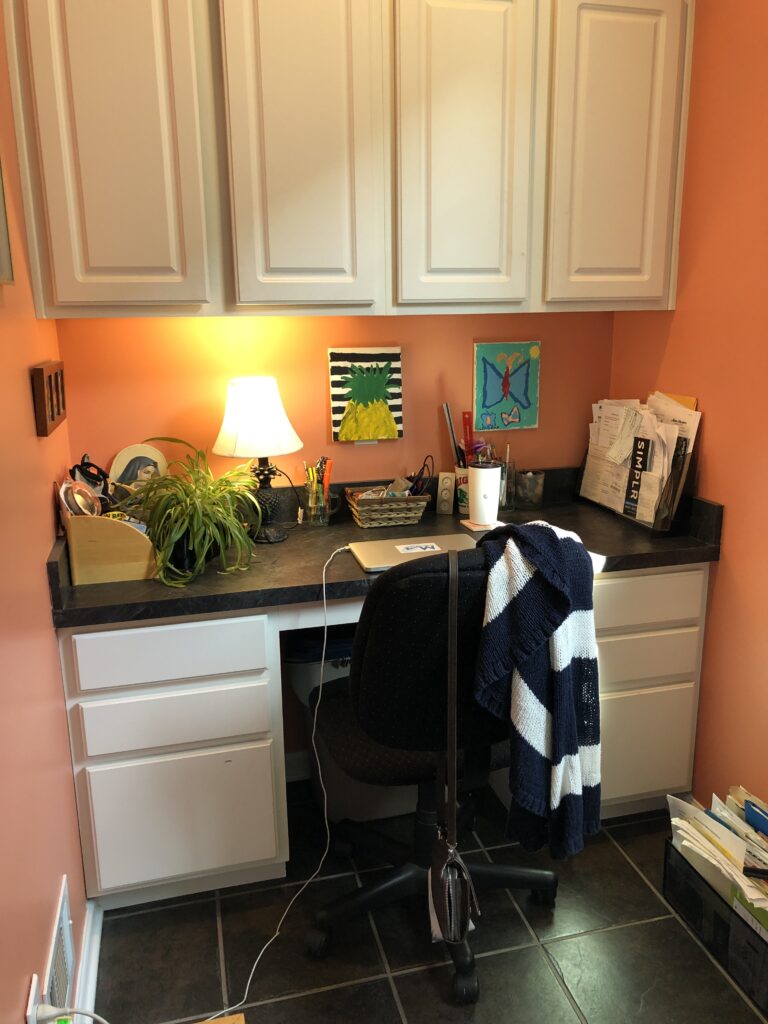 In the spring of 2020, we all locked down. My spouse moved home, he took over his desk in our shared home office, our kids started doing school in the playroom and I moved to my "summer office' – my laundry room!
Creating a private home office in your laundry room seems crazy, but it actually worked pretty well for me. First off, no one comes back here. Second, I have a good window with southern-facing natural light, there's a door, and well, when there's laundry to get done, it gets done!
When we built our house, we installed this countertop and the desk-height cabinets below it. But for most of it's life, this has been mainly a drop off point for bills, batteries, and junk people didn't know where else to put. During a house painting project, our painters suggested this bright coral color, which is a fabulous upgrade to a boring beige room. I added a pink rug (soon to be dyed coral) on the dark tile floor, and hung up plants overhead. I also added two plants to the top of the dryer – another dumping ground for the family – and for the washer when it's not in use. The laundry tub is hidden by a curtain that I can draw across. The upper cabinet storage uses bags and baskets (for a uniform look on Zoom calls in the background.)
I have two filing cabinets, but also added two file crates in black metal mesh for additional storage.