The Emerson Pants and Shorts Sewing Pattern from True/Bias has quickly become one of my go-to patterns. It fit me well right out of the envelope, which is surprising (and it's not always the case with other reviewers, so do a muslin or test garment, as I did.)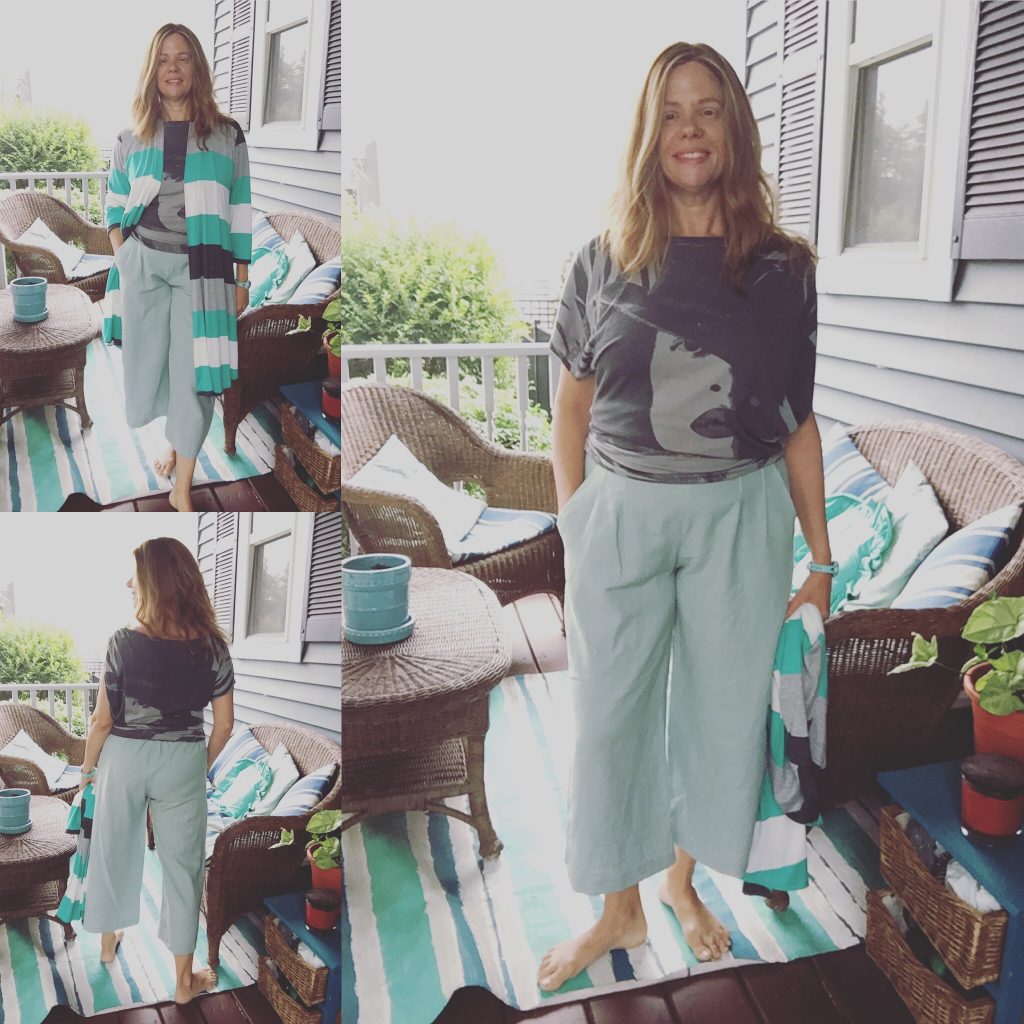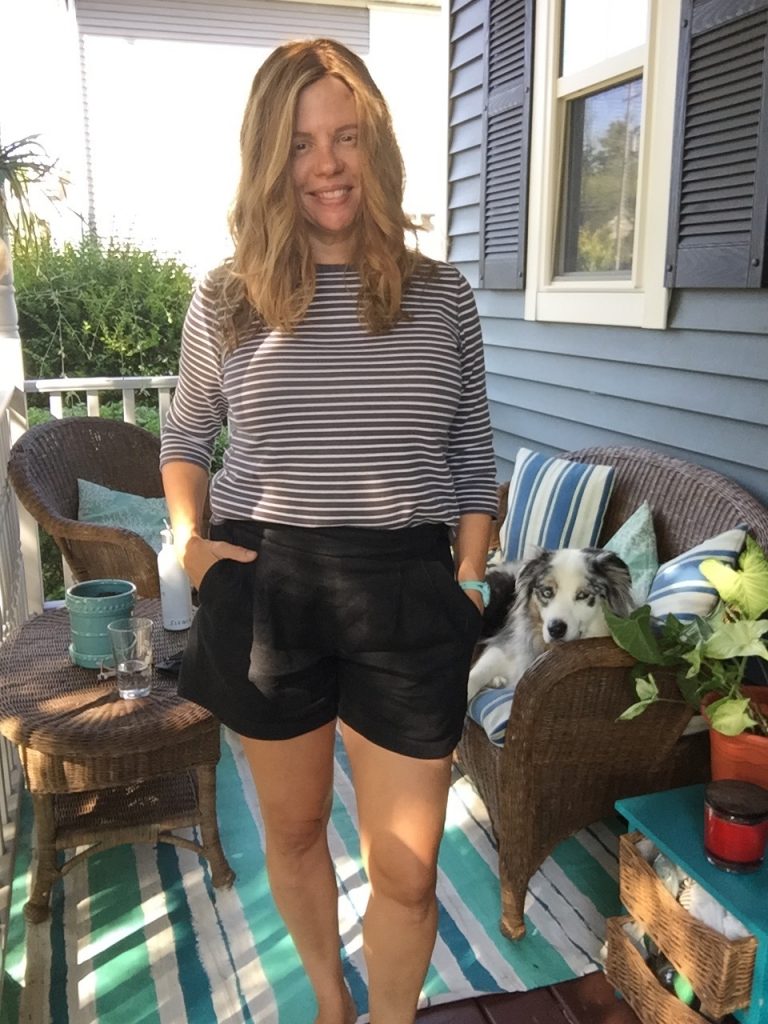 What I like about this pattern:
The style first off. The cropped wide pant, stitched down front pleats and back elastic waist don't scream "WFH Sweatpants" but they feel like it! I know others who love the cropped pant well into fall and winter with the help of cute booties. I'll probably do the same.
The construction:
The pockets are really clever. They are a slash pocket on the side, but the interior pocket bag is actually a folded rectangular piece. This means the pocket lays flatter across the front, and it's deep and roomy.
The waistband:
A flat-front, elastic-back seems tailor made for the pandemic work from home life we live. Who wants to go back to fixed waist pants? I gave up dress pants for jeans years ago, but am happy to find a comfortable, tailored-looking pant that is easy to sew.
The leg length:
Whether in shorts or in pants, the length is perfect. The shorts are not too short, but not too long. The pants are not too cropped but aren't too long either- and in both cases, these lengths are easy to modify by just adding onto the bottom near the hem.
The speedy construction:
These are some fast pants to sew for all the details in them. I had three successful sewing sessions (test shorts, real shorts and pants.)
How I'll wear them:
I bought the Cambria Duster pattern (Friday Pattern Company) and the Ogden Cami (also by True/Bias) and I'm sure I'm the LAST person in the sewing universe to make the Ogden cami, I like how these were released together, they go well together.
I also plan to wear a knit moto jacket from Christine Jonson Patterns with these pants. It's like a great cardigan, only a lot more stylish.
I made ZERO. Yeah. zero alterations. Zero, zilch, nada. This isn't the case for all sewists, though, and I've seen reviews of them where they have had to alter the pants to fit themselves. I didn't have to do this at all.