I sewed these Hot Patterns Milano Dolman Tee shirts in the winter of 2018 and still love them! A good dolman tee pattern is one you'll use again and again. This one is especially nice with distinctive details.
At it's most basic, a dolman tee generally has an over the arm seam, a curved seam from wrist to hem and no sleeve set in (cut as one piece). This basic tee shape probably has existed for centuries. It's what you'd make if you were tracing someone's body!
But this dolman tee has princess seam panels – so there is room for an easy full bust adjustment, and better fitting through the body (wider or narrower).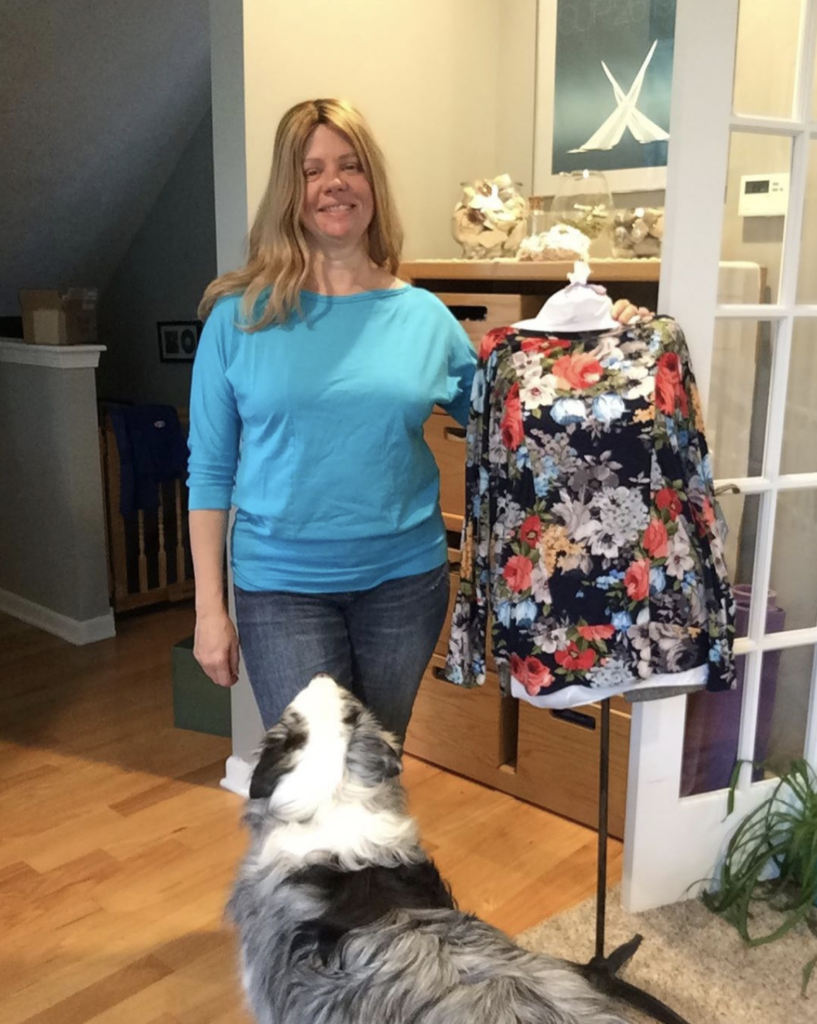 A fun fact: back in the day, Hot Patterns held a series of winter sew alongs in January in Sarasota, FL. Jeremy Hanson (who sadly died of cancer in 2020) and Trudy put on a lovely five day sewing retreat at a hotel in Sarasota. I went in the winter of 2018 and it was divine. I flew down the day before the event started and spent most of a day at Siesta Key Beach, including the beach bar, before changing at the beach house and heading to the evening reception at the hotel. I should have gone again another time, but I didn't – of course, you can never know the last time will be the last time, and it would have been so lovely to see Jeremy one more time.
This tee runs slouchy and with all HP patterns, start with your ready to wear size (for me that's an 8 on top and a 10 -12 on the bottom.) But resist the temptation to over-fit this – it needs that slouch for that elegant look.
You'll love this with jeans and shorts, but I also like it over a pencil skirt in a knit fabric. The top is slouchy so go with slim everywhere else (or at least A-line.)