Recapping a #MakeNine for 2020
Maybe more accurately, make 18 or 24! The sewing world and crafting world usually abounds with #MakeNine in the later part of December and early January as sewists, knitters and crocheters, crafters of all kinds make resolutions to make more in the new year. Despite the pandemic, or maybe IN spite of it, I managed to sew more than 18 of them this year!
HotPatterns Tailored Trackpants
Scout Tees by Grainline Studio (2)
Wiksten Haori Jacket
Cambria Dusters (2)
HotPatterns WSG Dragonfly Kimono
Toaster Sweaters (3)
Gypsum Skirt
Emerson shorts & pants (3)
Curved hem midi skirts (Christine Jonson) (2)
HotPatterns FourSquare Tee
Slit front midi sweater skirt (Christine Jonson)
And two kids PJ Pants (Taylor Made book)
I'm also going to count the almost complete Closet Core Pietra Pants which will be done by the time this is published.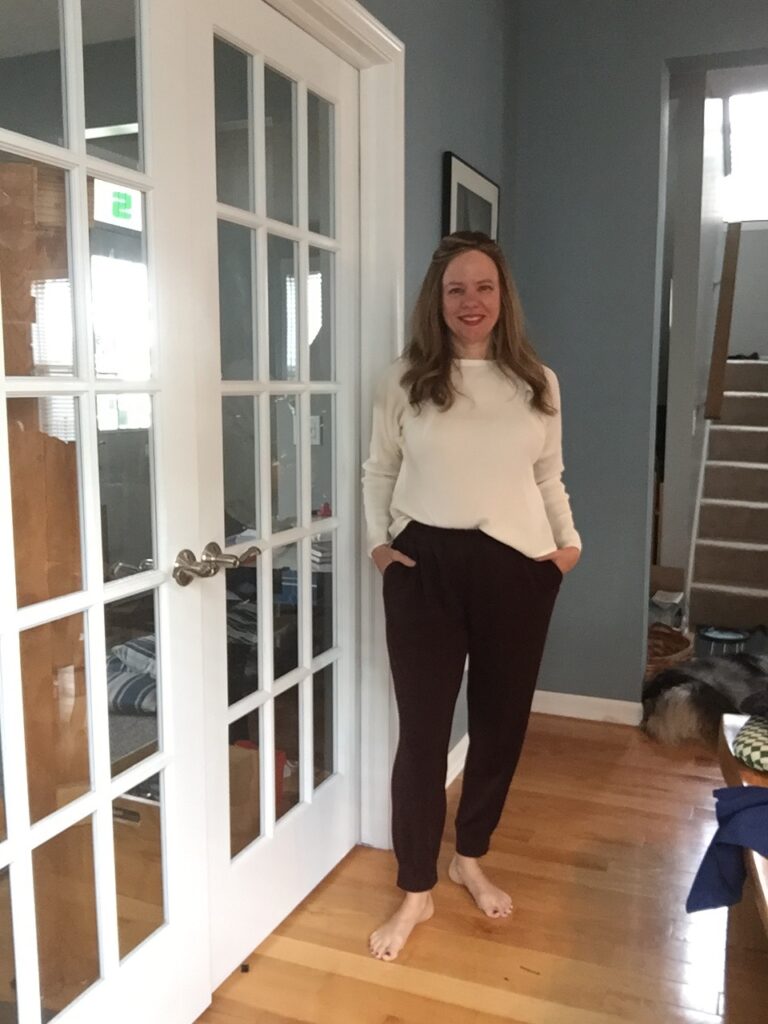 Why did I sew so many? In pandemic? First off, I had the time. Pandemic life slowed our personal lives way down. Second, it also amplified the need to change my wardrobe. I'd sewn a lot of unstructured blazers and tops in the past, which were perfect with my preferred jeans-and-flats look almost all year round. But this year, with working from home and the acceleration of my business life to online product sales and online marketing tech coaching meant that I really wasn't going to need to dress up for any client meetings – the clients I had that had in person meetings with either were sold/bought or retired in 2020. There simply isn't a need for me to attend a client meeting in person – maybe ever – again. I've switched to Zoom and I prefer this.
The next thing is you'll note I made multiples of things, this is my new goal – to make at least three of any one pattern (usually in succession but not always) as if I'm going to invest in a pattern, I should use it. This is my aim for 2021.
What am I sewing for work from home in 2021? More casual clothes, this time with a nod to being upscale casual. Check out this article here for a few patterns to consider for your 2021 wardrobe.
What I discovered is that I love making things I wear every day. I know some sewists who will buy (poorly fitting) basics like tee shirts, turtlenecks, pants and skirts and sew things they hardly ever wear such as fancy dresses or suits. I prefer to have well-fitting things I wear each day and purchase fancy items (if I ever need them.)