Sew your own French Girl-inspired spring wardrobe using popular sewing patterns
The French seem to have a certain je ne sais quoi in their dressing. It's at once both effortless and put together.
I've put together six sewing patterns that are easy to sew that embody the French Girl casual wardrobe: a duster/trench coat, a classic Mariniére or Breton tee, a raglan turtlenenck, a pair of wide leg denim or linen pants and a pair of slim cropped pants. I mixed them with a bright basic cardigan and two scarves, naturellement. I've had the cardi and scarves forever (also probably a very French thing – buy good, keep forever.)
Toaster Sweater (Sew House Seven) in black velour rib with the Pietra Pants (Closet Case Patterns) is my first one. The Pietra is available in a slim cropped leg, a wide leg AND a shorts pattern – so it's really a trio of pants that I think a lot of French women would wear.
The Cambria Duster (Friday Pattern Company) in a midweight linen is a great trench-inspired lightweight coat for summer. I mixed in the Mr. & Mrs. HP Breton Tee (Hot Patterns), in a heavyweight sweater knit stripe. The wide leg midweight denim (designed for heavy linen) pants are the Ann Normandy Pants (Ann Normandy Patterns). These have a unique gusset on the outer lower leg, and flat felled seams throughout. The fuscia sweater is from my closet (Landsend, cotton, cable knit) from forever ago. I sewed the Toaster Sweater three times, the second shown here is in navy ponte.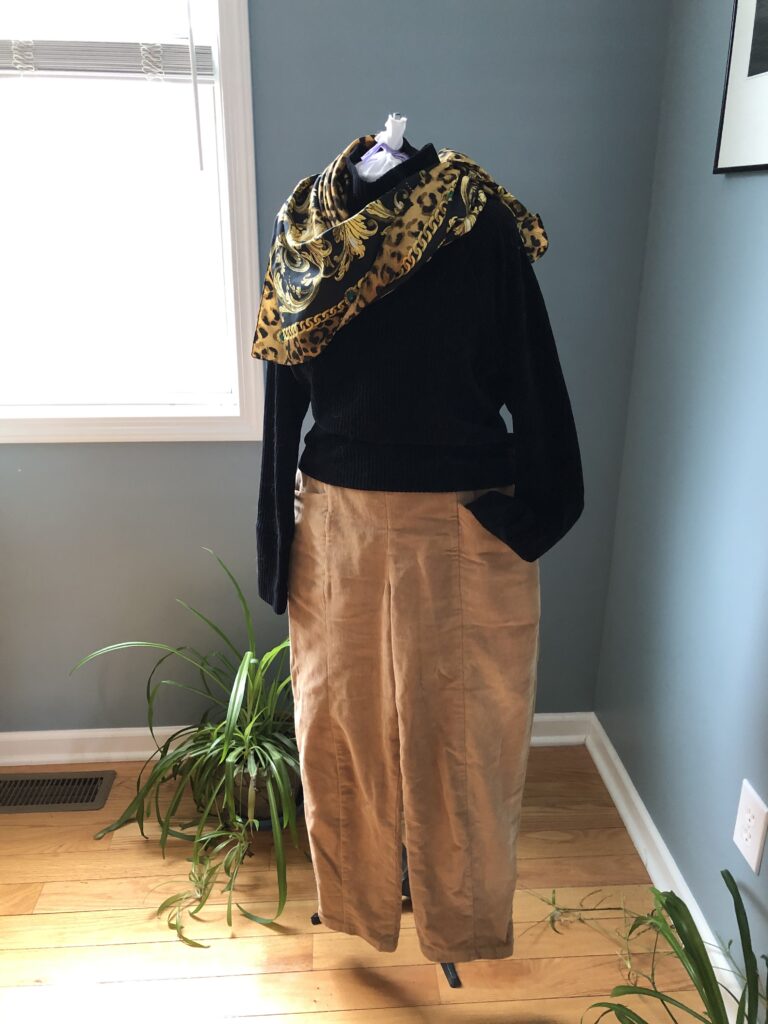 The HotPatterns Weekender Breton tee is newly re-released from their Classics line, and because it was OOP for a while, you should snap this up!. The tee features a classic bateau neck, dropped shoulder with 3/4 sleeves. The classic Breton has a dropped shoulder, a graceful bateau neckline and usually 3/4 sleeves, so look for those options. Of course, you have to make it in stripes. Blue and white or red and white is the traditional French fisherman shirt color.
Pattern tips: when sewing stripes, use a basting stitch FIRST (a hand-basting stitch) to hold the stripes together before stitching. The duster and pants are sewn from woven fabrics – medium to heavy linens are perfect for these garments. The tops are perfect for knit fabrics with a little stretch – go with cozy comfortable fabrics in the early spring when it's still cool out, and lighten up the fabrics as you sew more for summer.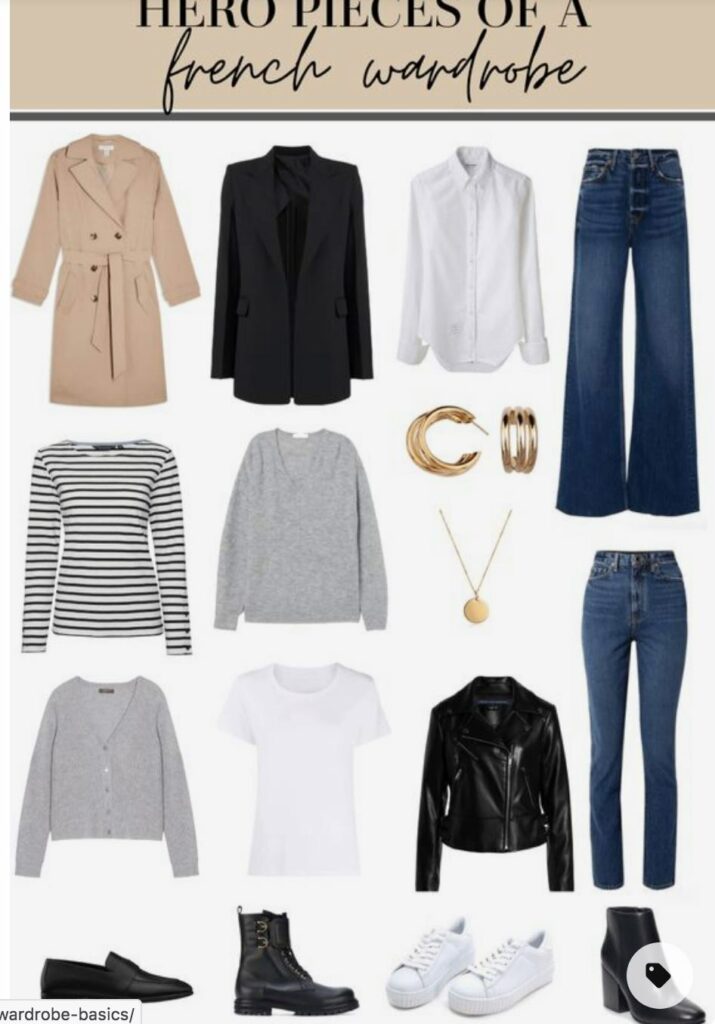 I selected these for temperatures between about 45 – 65 degrees Farenheit – so perfect for most mid-latitude spring weather. If it's cooler out, add a thicker pashmina style scarf and layer a turtleneck under the cardi, if it's warmer, wear the Breton in a lighter weight knit on it's own with the cropped Pietra pants (or shorts!) and strappy flat sandals.
You can wear these with classic navy sneakers, a flat sandal, a ballet flat or even short booties if it's really chilly out. Just imagine what your Inner French Girl would wear as she strolls to her favorite boulangerie.
Et voila! A classic French Girl capsule wardrobe you can make yourself.
Fabrics / patterns mainly from Seams Fabric in East Lansing (and online) except for the striped knit (online, a long time ago, source I don't remember!)