Four popular shorts sewing patterns for women for 2023 that you should consider sewing!
The Pietra Shorts by Closet Core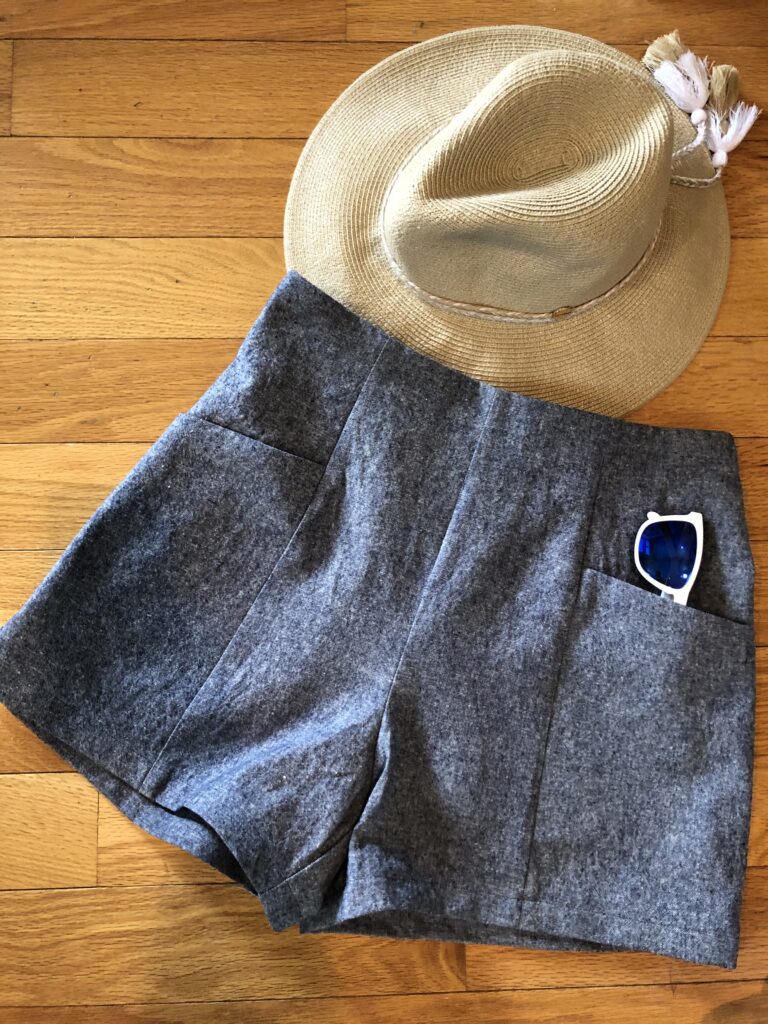 This is my go-to shorts pattern. It fits really well – the legs don't ride up, those front pockets are huge and deep. Sew this in white cotton, in printed cotton, in linen or Essex linen/cotton or try babywale cord with the following hack:
Fray hem shorts: Trim the hem allowance off, use a 2mm stitch, stitch 1/4 of an inch from the raw edge. Wash and let fray. If you're sewing this from light weight denim, you can add additional distressing to the jeans with sandpaper (go light! It works fast) or a nail file.
Add your own back pockets. To trace a pocket from jeans you have: lay jeans flat, take a piece of white paper and a pencil, lay the paper on top of the pocket and do a rubbed tracing (just like you did with leaves as a kid!). Add 3/8″ seam allowances to the pocket sides and 1/2″ to the top and you've got a perfect back pocket template for your new shorts.
The Emerson Shorts by True/Bias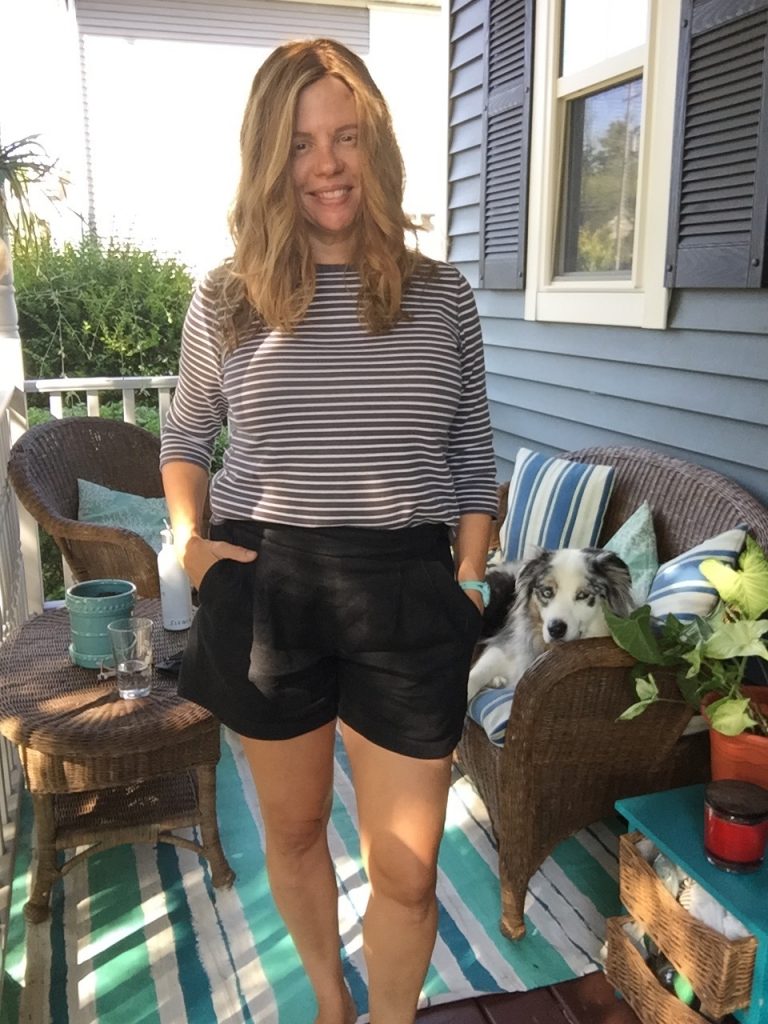 These are a great pair of shorter pleat-front shorts. They have angled slash pockets which are flattering and an elastic back. I do not love the instructions for sttiching down the inner waistband, so here's your hack:
Cut the waistband so one long edge is on the selvedge. When sewing the inner waistband, either cover the waistband attachment seam allowances with the inner waistband and stitch in the ditch, or fold this under and stitch in the ditch. The raw edge instructions here are messy on the inside.
The Rose shorts by Made by Rae
I haven't yet sewn the Rose, but similar to the Emerson, with loose pleats, these also have a back-elastic waist, slash pockets. I'd say this is an either/or with the Emerson (choose one.)
The Simone shorts by Jalie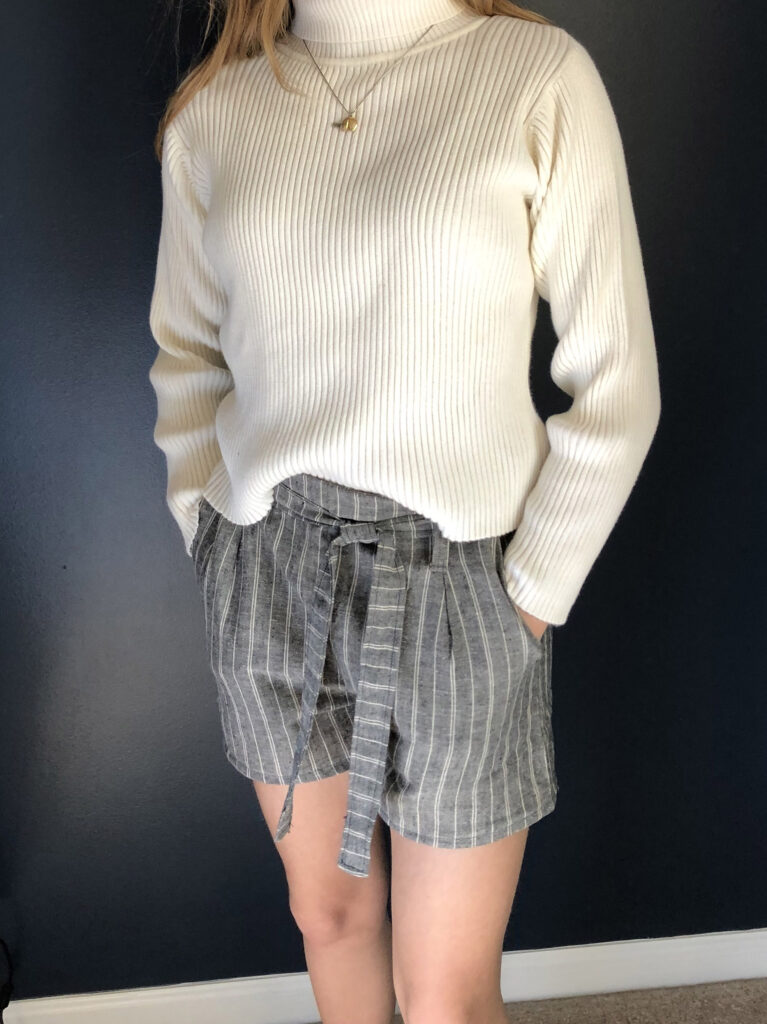 This is a full-elastic waist short with belt loops and an integrated front tie. These are great shorts, I sewed them for my teenager and she loved them. I made them in a light weight linen cotton fabric.
Here's a video review with a few more thoughts on sewing shorts for summer, including WHY you should wear the shorts. Just wear the shorts!
Sport short options:
Sport shorts can be sewn in woven fabrics like nylon, supplex and other sport fabrics. You can also make them in cotton too.
I'm kind of in love with the Bali short from Carve designs. To get that shirred/elastic/sport short look, try this pattern from a Ukranian designer: https://www.etsy.com/listing/1171163063/shorts-pattern-sewing-for-women-pdf?