My me-made May challenge is to sew what I wear. And today's post is all about what I wore today that I did NOT sew. And how me made May for me is to sew the things I don't usually sew.
Today I have on a pair of black thin athletic fabric joggers (from a big box sporting goods store), and a fleece zip up (from another big outdoor retailer) and a built-in-bra tank top from a popular and fancy yoga brand (starts with L but not THAT L.) I sew joggers all the time, and tee shirts, too.
None of these are fast fashion brands, and I'll surely own these items for, well, ever. But I also want to SEW my own wardrobe, and not sewing some of these things is a challenge I want to rise to.
Specifically, fleece zip ups in stretchy fabric like this AND stretchy built in bra tank tops. These aren't inherently difficult items (the zipper on the fleece zip up is not a beginner project, but more of an intermediate one) but I've never sewn one before. I have made swimsuits, so that's very close to built-in-bra top and I definitely see that within my current skill set.
I don't own a coverstitcher (yet) and I am going to try one out at my LFS that sells them to see if I like it.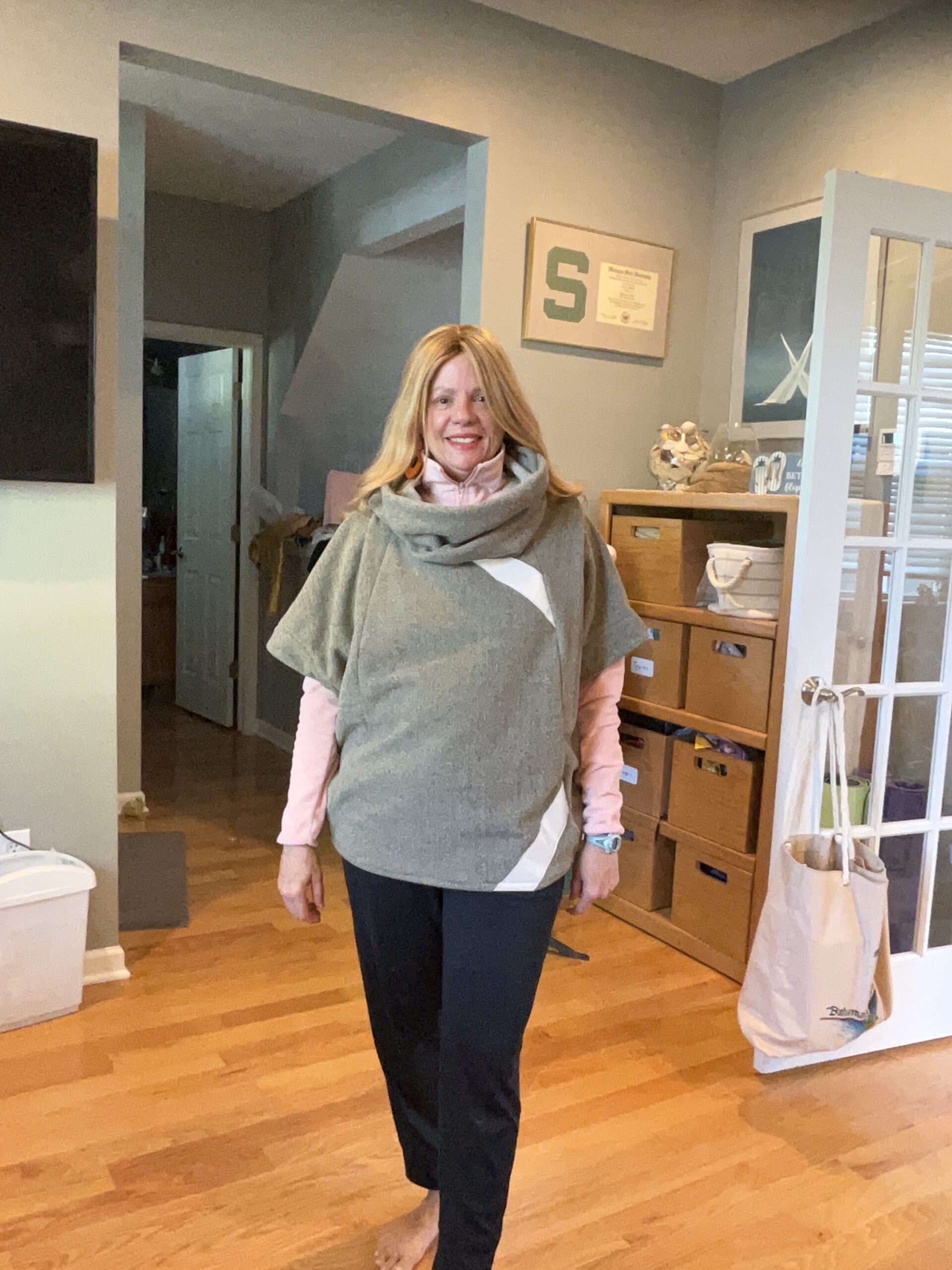 That's three Me Made May challenges in one!
Sew a built in bra top for summer and yoga workouts
Sew lighter-weight joggers for travel and yoga
Use a coverstitcher machine to decide if I want to get one
I do finish with this video with an athleisure item I did sew, and it is for bicycling and includes artfully designed reflective strips that you really have to check out! I think they came out cool AND they're functional. Any paneled jacket or poncho like this would work fine to insert strips just like I've done here. The poncho shown here is also shown with my FAVORITE joggers – the HotPatterns Fast & Fabulous Tailored Trackpants which comes with a turn-up cuff like this, or you can add a band like a jogger ankle cuff
What garments do you wear that you buy and what are you going to challenge yourself to make?