How to plan your sewing wardrobe color palettes for every season!
In this video, I take you through the idea that your fall/winter color palettes don't have to be traditional ones! You can mix it up with what YOU like to wear. I also share how I plan my own color palettes – including "winter at the beach" (not a tropical beach!) and "January conservatory" palettes as well as a classic colors palette for fall and winter. I'll also share two of my upcoming fall makes: the Mile End sweatshirt in a Sew Batik cotton batik print knit fabric and a cape pattern out of grid Polartec in deep red. I have both New Look NL6768 and the Rebecca Page sweater cape. I also talk about my winter at the beach capsule colors and why I build my capsule wardrobe colors around my own likes and my stash (and not what society tells me I need to buy!)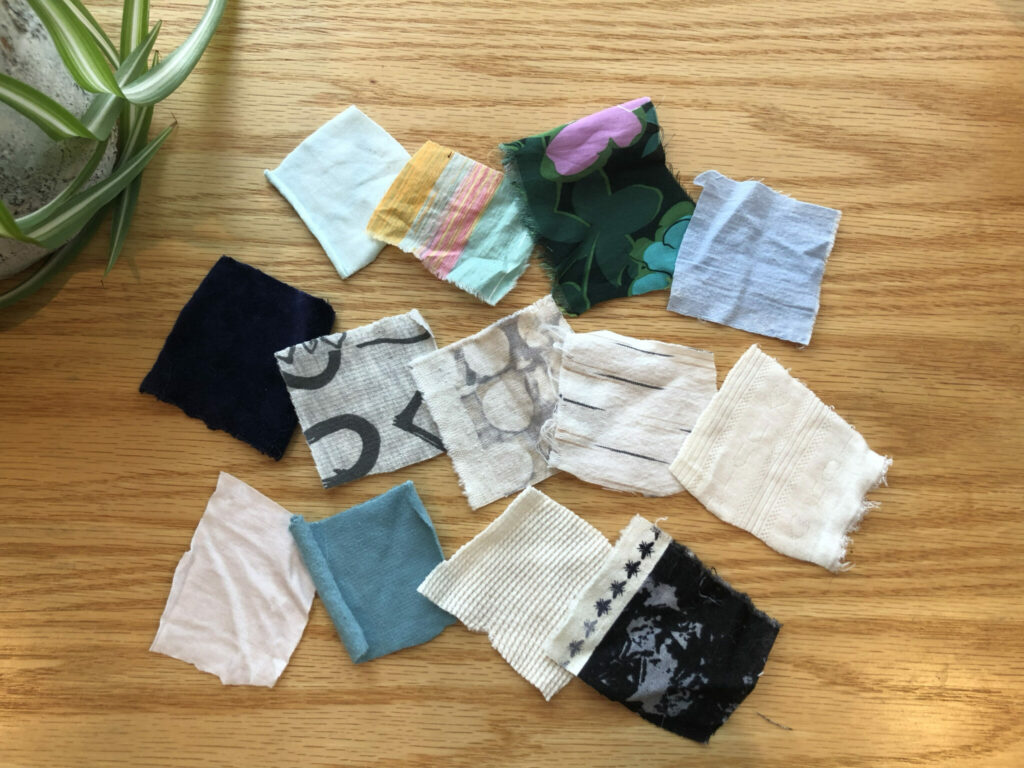 Handmade Millennial, designer of fun sewing patterns under her own label and for the new KnowMe line of patterns, shares her thoughts on color in an Instagram post. I love her take on her bright, colorblocked garments for all seasons, including winter/fall.
The color palette for the fall capsule above in the video is a deep red, cream, sage green, dark teal and camel. I'll call this 'Fall in love". I love early fall – and this weekend kicks off fall weather where I live in a big way!
I build my palettes around what I see around me, so yesterday, sitting on my front porch, I was looking at my Wandering Dude plant (Tradescantia zebrina) with it's slivery purple, lilac, dark green, against my brown wicker front porch furniture, and deciding that these are perfect colors for late fall for me, I have chocolate brown, dark green, fuscia, lilac and dark purple in my stash (in various scraps or garment yardage.) I just finished the August Bandeau Blouson Top in similar colors and am featured wearing dark purple wide leg knit palazzo pants. I also have dark chocolate brown basic windblock fleece pants. I would love to add in cream and taupe, and I'm going to call the palette "wandering November" . That inspires thoughts of hiking, of late fall adventuring and that's exactly what I want for this season ahead. The Wandering Dude is coming in for the season starting Wednesday where it'll be in my western-facing office /studio window.
What color palettes do you want to create for yourself?