They're baaaack, baby! Wide leg and flare leg pants sewing patterns are BACK! Now, if you're like me, you might have some vintage goodies in your stash (see my post below for pics of my stash patterns! Straight outta the 1970s!
I wore flare pants in the 70s (I was a kid, there's a great pic of 10-year old me in some bias plaid double knit ones with a NASA space shuttle tee shirt from the first launch of the shuttle in 1979!) But I also wore flare pants in the 1990s.
Here are my FAVORITE wide and flare leg pants patterns I've sewn and a few more you might want to try
The Ann Normandy Wide Leg Pants Pattern. I looove this one. So chic! They are fitted at the waist and hip and flare gently with an amazing godet at the outer hem. They have great details like a waistband inset pocket (Pro tip, sew TWO, one on each side, not just one as per the pattern instructions), flat felled seams throughout and a great fit with a side zipper and narrow waistband. Although designed for heavyweight linens, any heavy weight fabric like denim, canvas, twill and heavy linen will work for these. I also recommend that you trace off your Levis jeans pockets to make some back pockets for these. Note on me, this was a tester pair and I needed more rise in the back and less in the front – an adjustment I've since made on the pattern. This is a typical adjustment for me.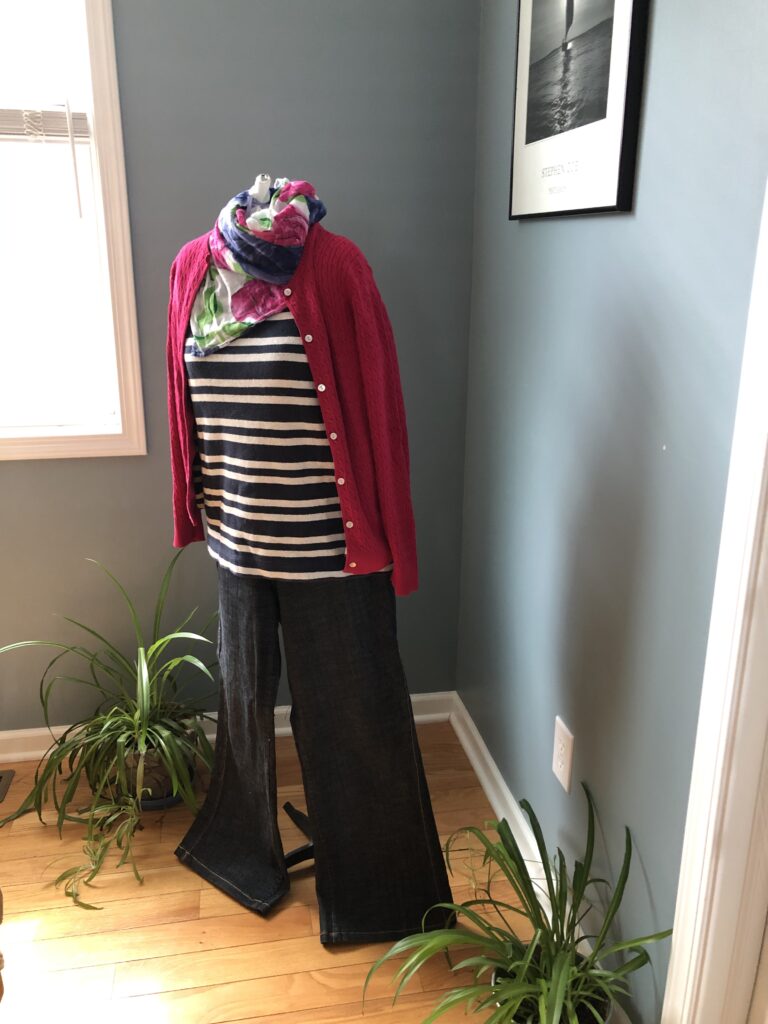 My next is the Flare AND Wide Leg Perfect Pants by Christine Jonson – these are yoga pants but for everyday wear and super flattering on.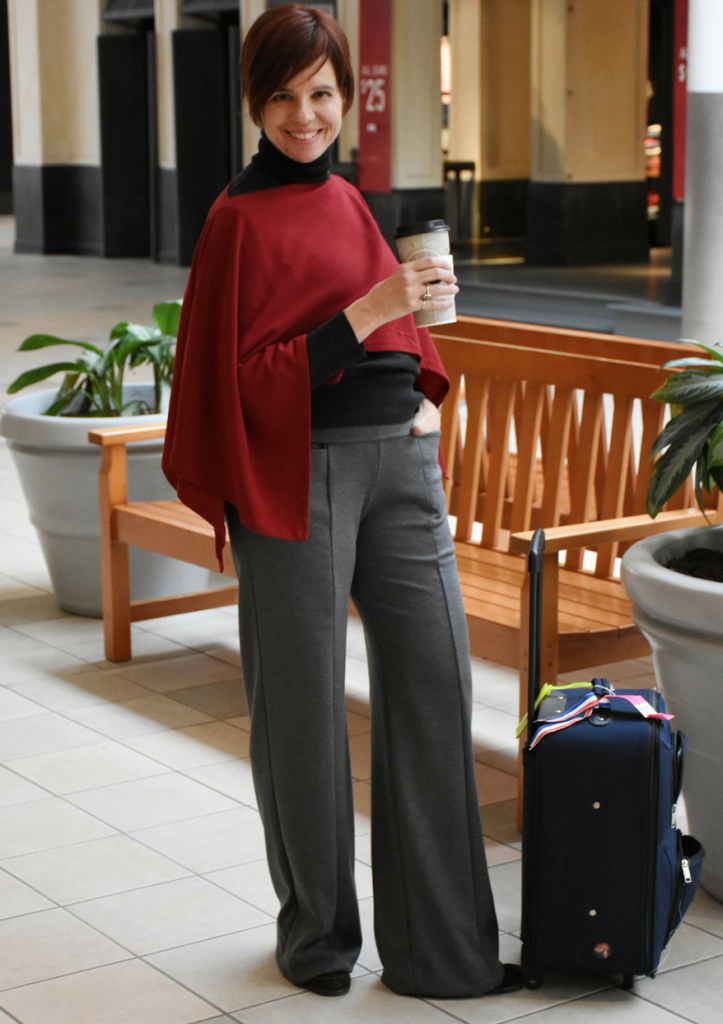 Another great flare leg pants sewing pattern is the Hot Patterns Miracle pants in knit. These are your flare leg but not yoga pants, with a Hollywood waist.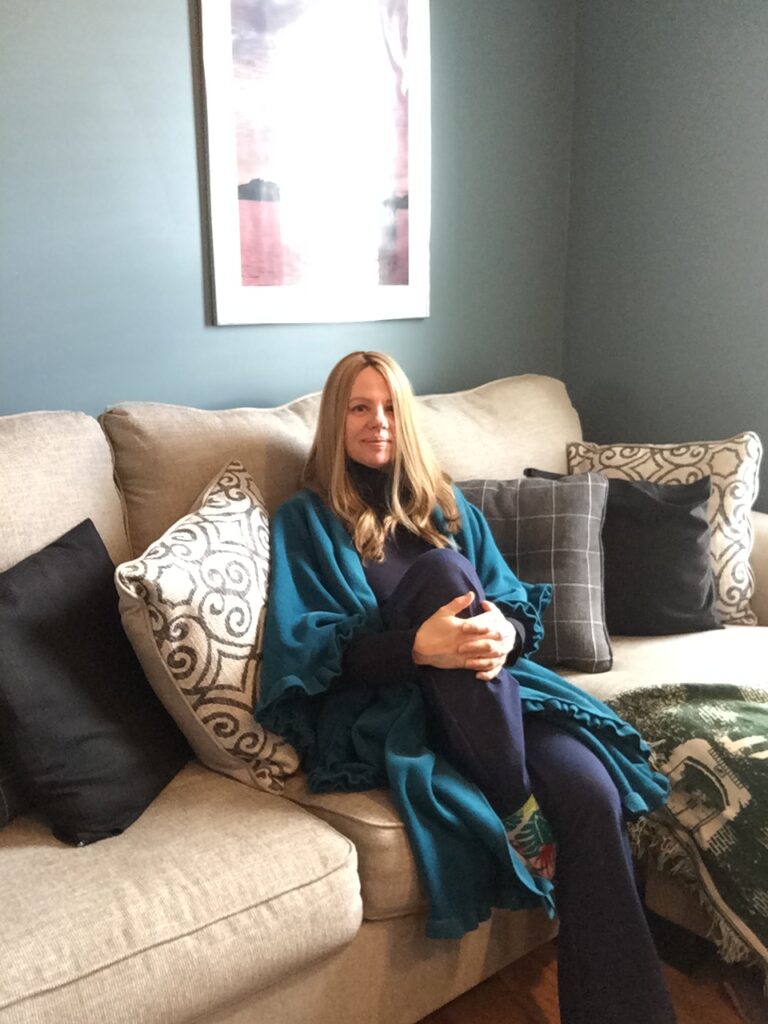 Knit or woven? You choose! Knits offer a comfortable fit and ease of movement, wovens offer more technical sewing challenges like zippers and waistbands.
Not quite a flare, but because it has a front slit, flares out over your shoes, the super simple knit Split Hem Pant from Christine Jonson is also a favorite of mine. I have them in black and modeling them in white textured knit below.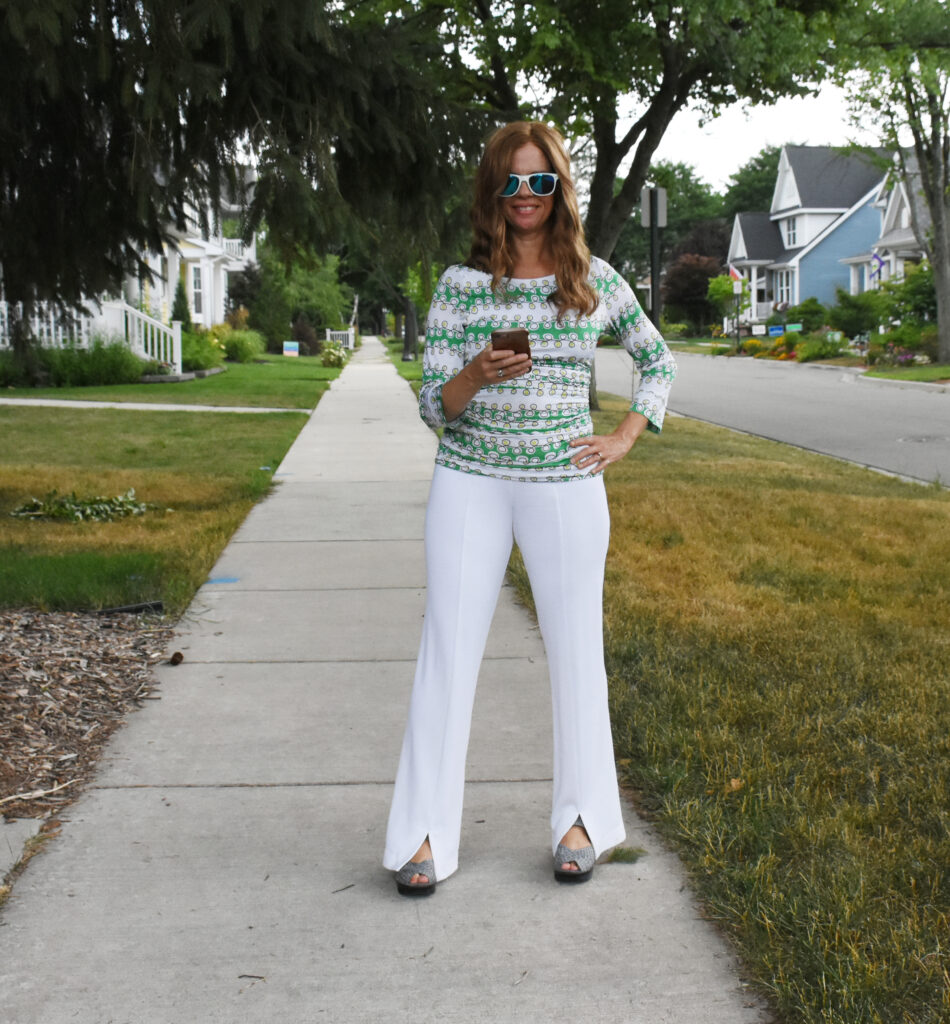 Footwear with these garments ranges from sleek ballet flats, to sneakers to clogs and booties, so whatever you love, you can still wear with your flare and wide pants.
Styling flare leg pants
The more fitted the pant is at the top, the more flexibility you have with the volume top versus bottom. But don't wear a really full pant with a really full top untucked as this will give you too much volume all over. Go sleeker with the top (and a cropped jacket or sweater) to balance out the bottom's width. More fitted flares my selections above, except the Wide Leg Perfect Pants) you can wear just about anything if the thigh is a close fit before flaring out.
Go for the whole 1970s vibe with an oversized 1/2 zip sweater or cowl sweater in the winter, and a bandeau or tied bandeau top for summer.