I follow the creator of the Me Made May movement on Instagram (where it originated) and in getting ready for this year's month of celebrating sewing I learned a few things.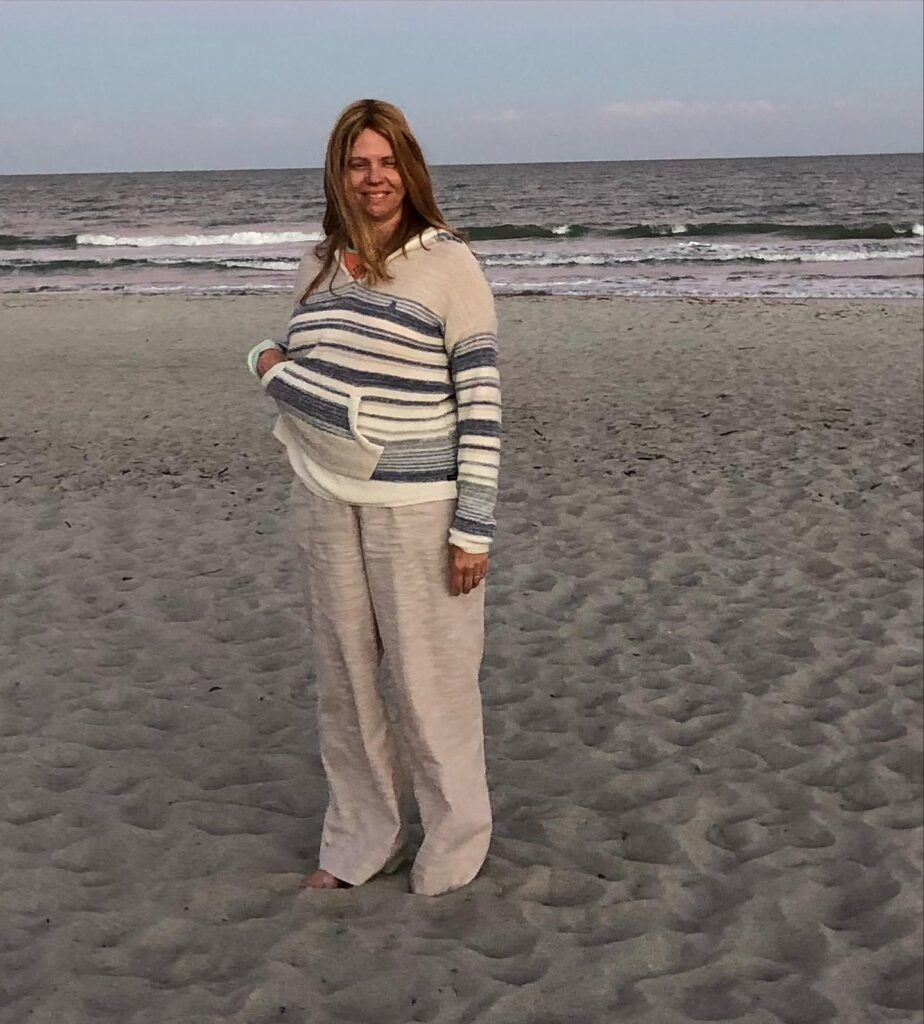 It's not about a mass sewing event during May. It IS about celebrating what you've made that you love to wear.
It's not about posting on Instagram – you can do your own Me Made May in your head, on a journal, on a blog – wherever YOU want to celebrate your makes.
It IS about celebrating a handmade wardrobe, setting your OWN challenge and meeting it.
With that, this is my Me Made May 2022 challenge:
I will sew basics that fit well and that I love to wear. I will fill in gaps in my everyday wardrobe by sewing those garments. I will share this love online, because more people need to see that it's easy to sew and sewing everyday things is better than buying cheap stuff that won't last.

Me, for my pledge for 2022
With that, I'm diving into my past posts about winter and spring capsule wardrobes, and I'm adding in a few new things, mostly inspired by my local fabric shop that does their own Pattern of the Month series each month.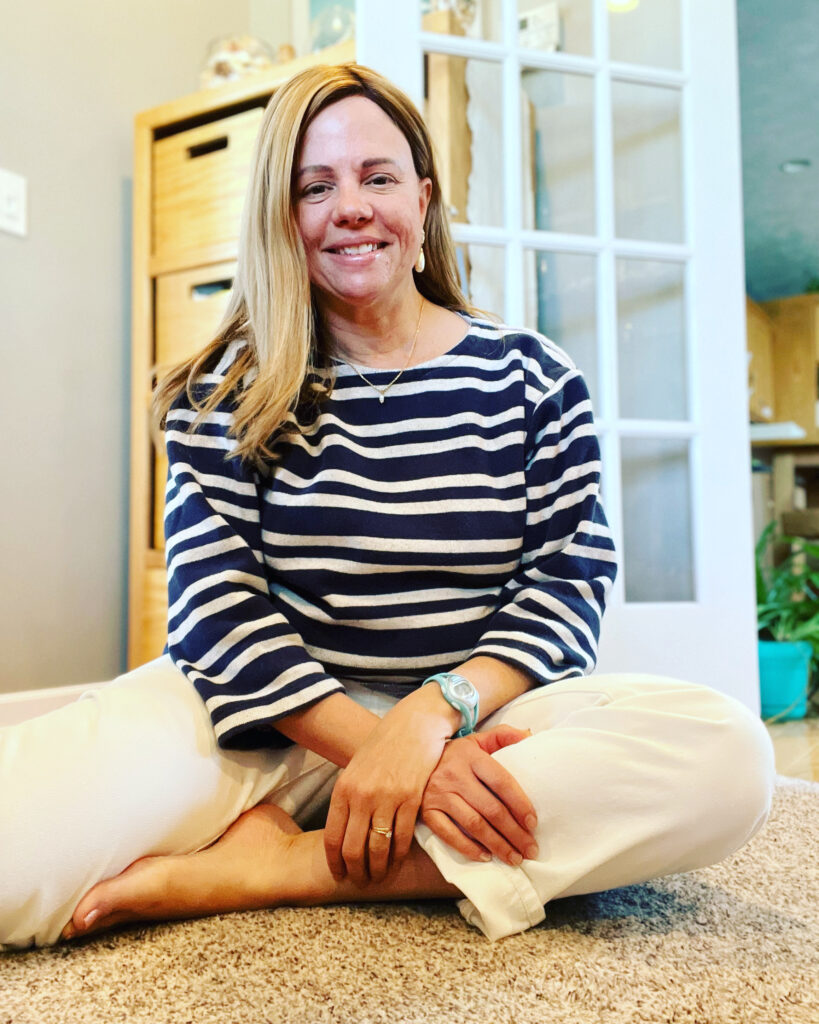 Tee shirts:
I need a new white tee shirt, and a new black tee shirt. I have fabric from my LFS for both and I'll sew a basic tee shirt for both.
I like the Shirt Tail Tee by Hot Patterns, and the Fitted Tee Redux as well. I've also made the Three Tees from Christine Jonson (these take me 30 minutes to sew.) I also love the woven Scout tee by Grainline Studio.
A new striped tee shirt: I have fabric long stashed for this and will make a HotPatterns Breton Tee. It's THE classic Breton construction, not just a bateau tee, but it is OOP so you can google it and see if it's on Etsy or try one of the one zillion bateau neck tee shirt sewing patterns out there 😉
A tie front tee, probably the Hot Patterns FourSquare tee, which I've made before.
Scout Tee: my favorite woven tee in voile and lightweight cotton. It's the perfect tee shirt shape and it's in a woven fabric!
Skirts:
I really want a midi straight wrap skirt in a knit fabric. I'll make the Christine Jonson Travel Trio Two skirt. This will be perfect with my Mile End sweatshirt from Closet Core. Skirts are easier worn when it's not frigid out, and they look cute with sneakers and sandals.
Pants:
I'm still down for basic elastic waist pants. I'll make the Emerson cropped wide pant but also looking to add a breezy wide leg pant for summer. If summer ever gets here. I'm still bullish on joggers, both woven and knit, and for that the Luna by Made by Rae and the Tailored Trackpants (knit or woven) from HotPatterns
Duster/long cardi:
Last spring I made and wore a Cambria Duster (two of them actually) and love these. I will be wearing them on repeat this spring. I just sewed the gorgeous and dramatic Madison Cardigan by Style Sew Me in a test fabric, and I have two more to sew. You can see both the Madison and the Cambria in my gallery above.
Jacket: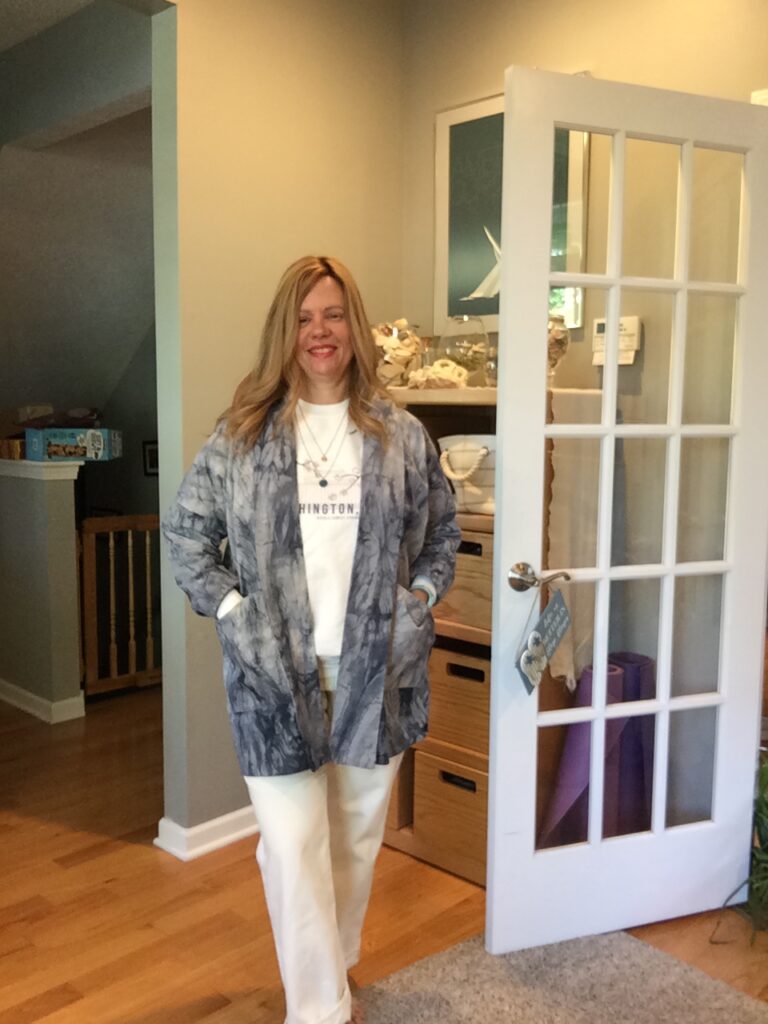 I love a blazer, but haven't had much place to wear any in the last 2 years. But the Wiksten Unfolding Jacket is a good hybrid "not too formal of a blazer jacket" if you want a fully-lined one. For a casual unlined knit or woven that you can sew on your serger, try my very favorite Christine Jonson Boyfriend Jacket..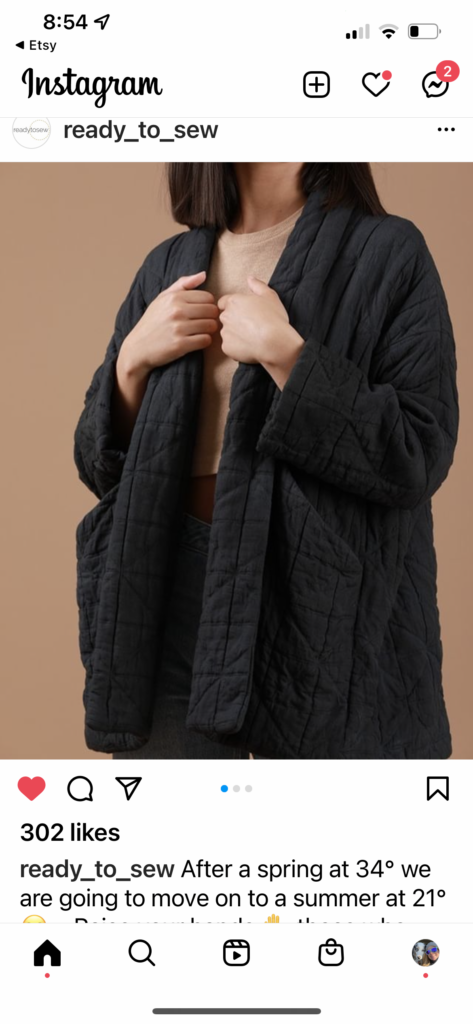 The Unfolding may or may not be available anymore – I heard it was discontinued. In that case, try French brand Ready to Sew Pekka Jacket which has very similar big folded down collar, oversized shape and angled pockets. As with all these oversized jackets, sew down a size or so (except the Boyfriend, you can size your usual based on measurements.)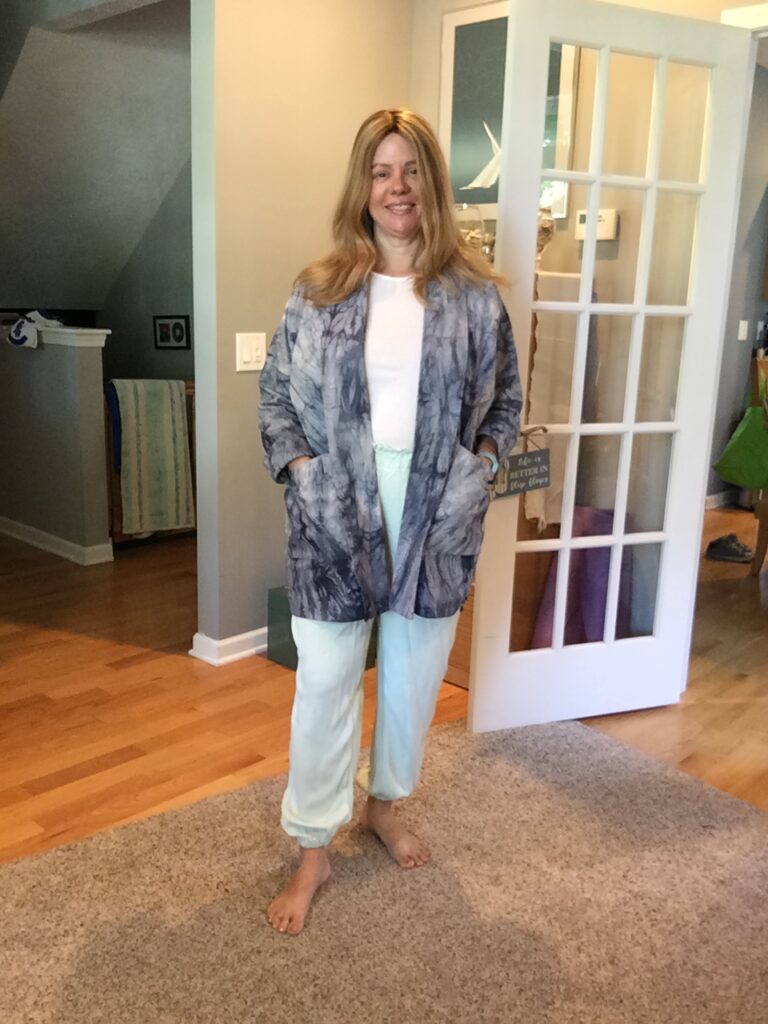 My most-worn garments this year:
Toaster Sweater – I made three of these turtlenecks and wear them on repeat.
Pietra pants. Wide, skinny, long, cropped, shorts: I've made them all.
Tailored Trackpants by HotPatterns. They designed these years ago and are a huge bestseller for them for good reason – they fit WELL and they are easy to sew. Look for a faux leather / snakeskin version during MMM that I made two years ago.
The why behind sewing me mades:
Making things I wear all the time is one way I maximize my wardrobe options. It's really helped me manage body size changes, as I went through menopause a few years ago – that meno middle is no joke. The rest of me is a scrawny as ever, but my middle is, well, middle-y.
I also love the process of taking flat fabric and making it into a garment.
Sewing is not hard. It is satisfying, and there are many great patterns out there to sew with. Your local fabric store is a great place to start! They have classes, fabric, patterns, experienced people on staff who sew. They can help.