Three QUICK things you should sew for an overseas vacation this summer or fall:
A couple of fun, interesting and FAST tops you can sew from scraps! These take 40 minutes to cut AND sew!
2. An easy and comfy knit midi skirt you can make in an hour (knit or woven options)
3. A wrap/poncho for the plane and cooler nights. Sew this one in a lightweight sweater knit and pop it on over your short sleeved Antero shell and your comfy pants for the plane (with sneakers/socks). If you get really chilly you can layer this over a long sleeve shirt or hoodie on the plane over. I've then worn the poncho on cool days or evenings too!
What else am I taking from my me-made wardrobe?
A great pair of elastic waist linen pants – I used an OOP Butterick, but similar is the SewTessuti Demi Pant with the pleat on the lower leg – pic is below with the fuscia Scout tee.
Two pair of shorts – the Pietra shorts and the Emerson shorts
A linen dress – I sewed the Ann Normandy Slip dress in linen
A tee shirt dress – the Trilogy from HotPatterns is a favorite for the distinctive hem and great front yoke detail, but any basic tee shirt dress including free ones abound on the internet. Striped tee shirt dresses are SUPER comfy and chic.

In the video, I share details about that jacket at my left, the two Antero Shell woven tee shirts, pants, the skirt, and some new fabric for a pattern-tester tee shirt/sew along project that is upcoming. Check it out!
My capsule items: L-R top row, Antero Shell, pieced with scraps. Butterick OOP pants in linen, but similar to the Paper Theory Mitchell, or any elastic waist woven pants you like, Antero shell in black and black/gray print scrap fabrics.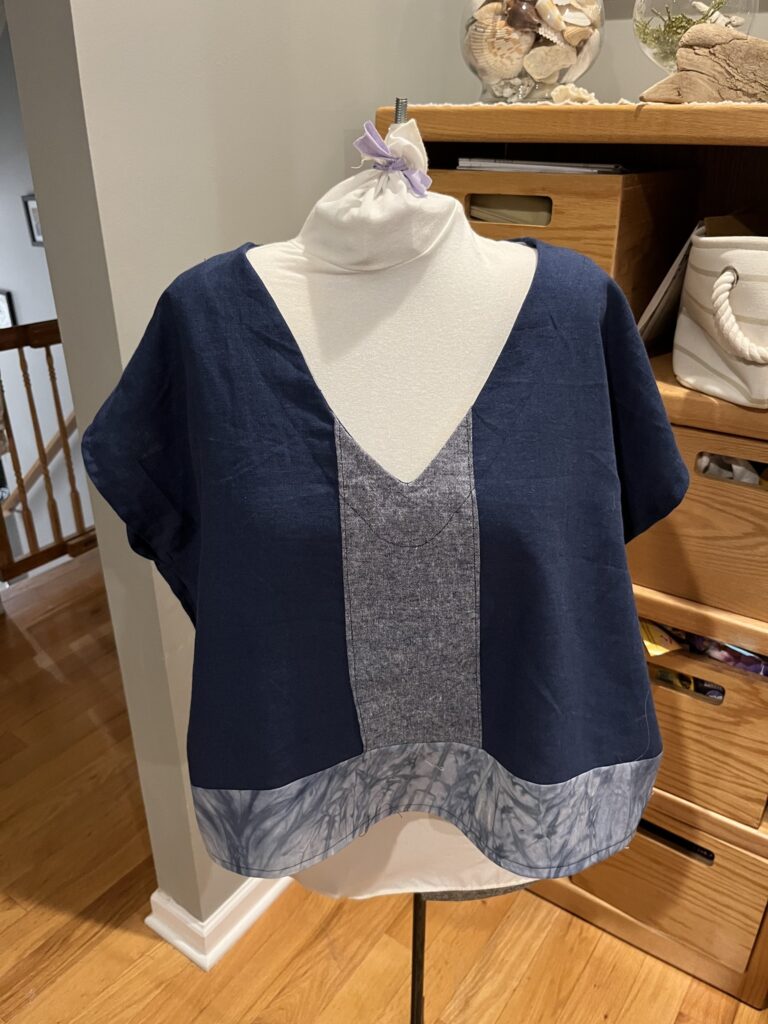 Left, Ann Normandy Slip dress in linen, right, Christine Jonson Straight Skirt midi length with curved hem (blog post above) – any basic knit straight skirt pattern will do here! You can even self draft one!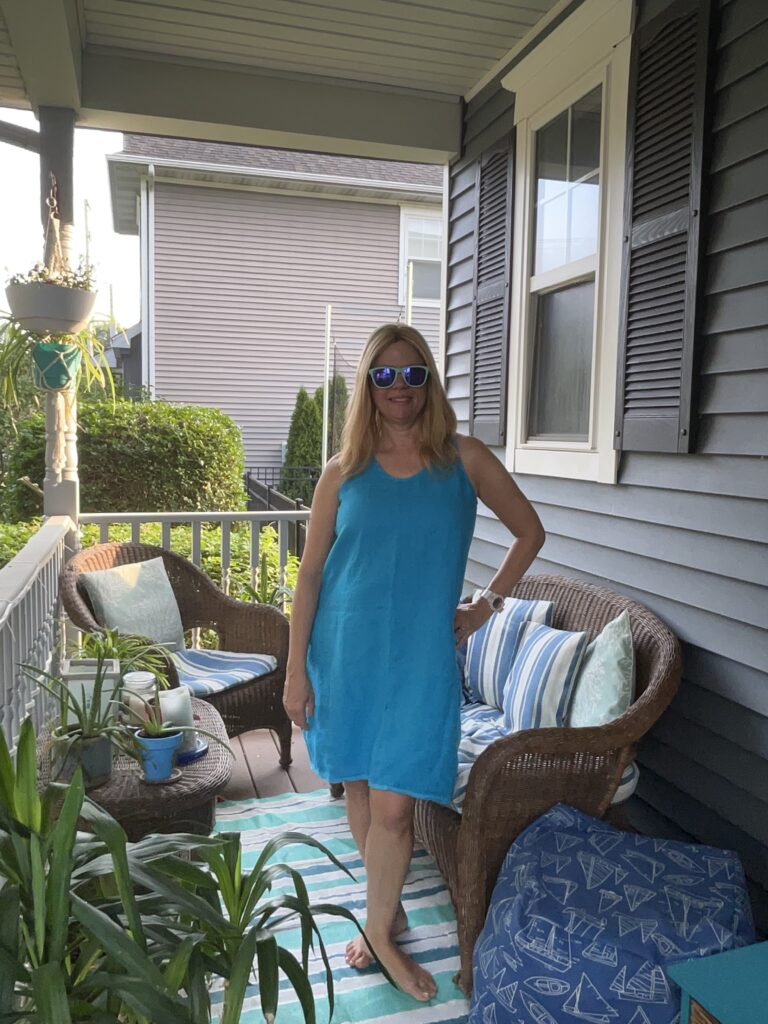 The Emerson shorts by True Bias (left) and the Pietra shorts by Closet Core (right). It's high summer in Europe when I'm going but if you're not going then, sub in another pair of pants or another skirt.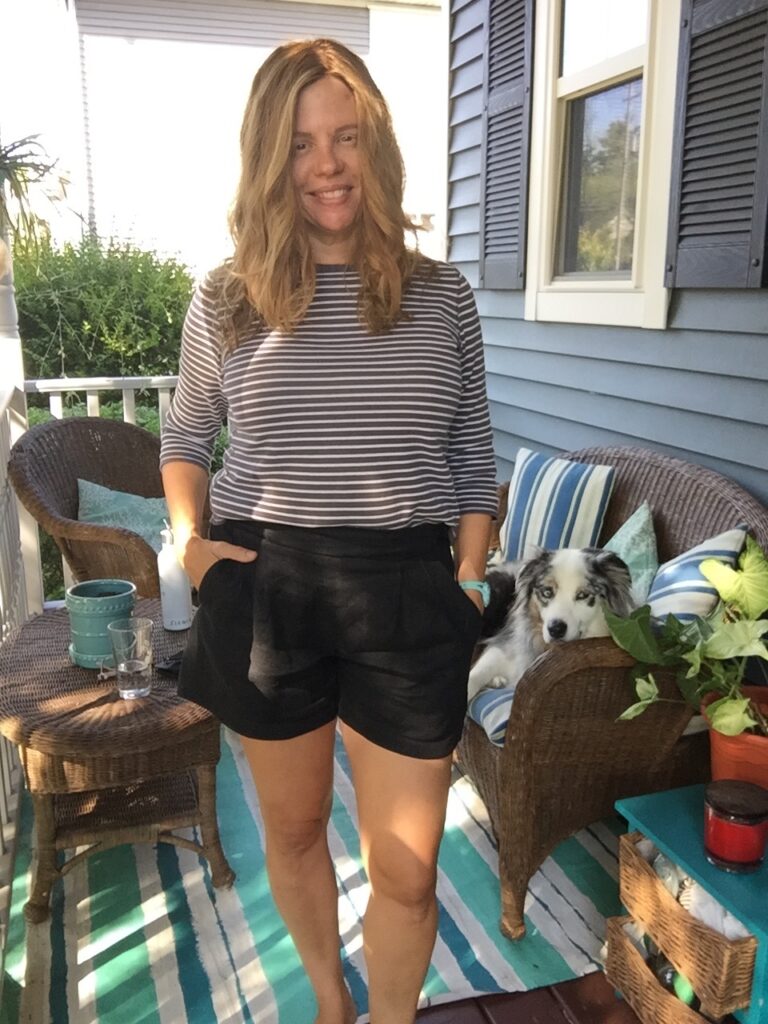 Rounding out your packing list:
A swimsuit
Two scarves
A sun hat
A pair of sneakers, a pair of walking/comfort/sport sandals (I like Tevas)
A pair of running shorts and 1-2 tank tops
Undergarments – and bras/socks
If you want a blazer, I strongly recommend one in knit fabric and this is my fave here. I find in bigger cities you might want one, but it's not totally necessary (and I'm traveling with teenagers so my options for fancier activities are limited.)